The iPhone XR release date is today, to modest deals and Apple Store launch queues
18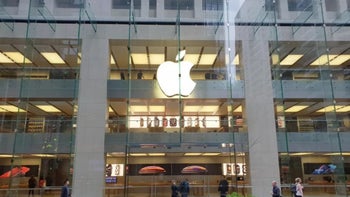 Where to buy
: on Apple.com, the Apple Store app and walk-ins, Verizon, AT&T, T-Mobile, Sprint, Best Buy and other major retailers;
Availability
: 3-5 days for the flashier colors, often without store pickup option;
Best iPhone XR Deals
: $750 off a second iPhone at Verizon, $700 at AT&T, $390 off at T-Mobile with a trade-in, free 64GB XR at Sprint with Flex Lease, $275 gift card at Best Buy with trade-in, a $100 gift card from Sam's Club
Apple's new iPhone XR pre-orders are done, and today, October 26, is the release date when many of you will get what they paid for in the last week or so. Many iOS users have been waiting for this very moment to decide which 2018 iPhone to upgrade to, and the XR may turn out to be Apple's best-seller this holiday season.
It is colorful, relatively affordable, and doesn't skimp on too many specs compared to the XS and XS Max. What you lose in screen resolution and telephoto zoom, you gain in price savings and battery life, so it all evens out in the end. Plus, that yellow is a killer, though most of you are
going for the Product(RED) version
.
Most of you are staying at home, too, as there were no visible queues in front of flagship Apple Stores in Sydney, where the iPhone XR was launched first, as you can see above. The same goes for London and other capitals where the XR is now on sale. It could be time-slotting efficiency by Apple, or people are simply buying online.
Apple iPhone XR prices
It is not the first year Apple is releasing three smartphones at once, but it's the first time it is issuing dual-SIM handsets, all with Face ID, so you can imagine that the pricing tiers are going to be a bit higher than usual.
| | Price |
| --- | --- |
| Apple iPhone XR 64 GB | $749 |
| Apple iPhone XR 128GB | $799 |
| Apple iPhone XR 256GB | $899 |
Apple iPhone XR release date and new XS/Max country availability
Apple iPhone XR
Apple iPhone XS
Apple iPhone XS Max
Release date
10/26
10/26
10/26
Country availability
Albania, Andorra, Australia, Austria, Bahrain, Belgium, Bosnia, Bulgaria, Canada, China, Croatia, Cyprus, Czech Republic, Denmark, Estonia, Finland, France, Germany, Greece, Greenland, Guernsey, Herzegovina, Hong Kong, Hungary, Iceland, India, Ireland, Isle of Man, Italy, Japan, Jersey, Kosovo, Kuwait, Latvia, Liechtenstein, Lithuania, Luxembourg, Macedonia, Malta, Malaysia, Mexico, Monaco, Montenegro, Netherlands, New Zealand, Norway, Oman, Poland, Portugal, Puerto Rico, Qatar, Romania, Russia, Saudi Arabia, Singapore, Serbia, Slovakia, Slovenia, South Africa, Spain, Sweden, Switzerland, Taiwan, Thailand, the UAE, UK, US and US Virgin Islands.

From November 1:

Israel

From November 2:

Armenia, Bhutan, Brunei, Cambodia, Georgia, Kazakhstan, South Korea, Macau, Maldives, Myanmar, Ukraine, and Vietnam.

Chile, Colombia, Malaysia and Thailand

From November 2:
South Korea
Chile, Colombia, Malaysia and Thailand

From November 2:
South Korea
images:
CNET