Apple iPhone 7 supply problem in Singapore gets consumers mad at their carriers
16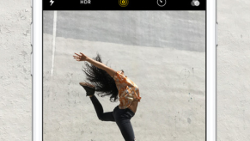 Some of the wireless operators in Singapore are having problems securing the number of iPhone units that their customers have pre-ordered. And as you might expect, the customers are not happy. To make matters worse, the carriers didn't alert the subscribers involved until Thursday; that is just one day before these unfortunate Singaporeans were supposed to receive their new iPhone handsets.
In one case, an M1 customer was told that the carrier cannot commit to his pre-order. On M1's Facebook page he wrote how disappointed he was and how M1's offer of free shipping was hardly enough compensation. A Singtel customer who pre-ordered the
Apple iPhone 7 Plus
happened to look at his account online, and discovered he was down for an
Apple iPhone 7
instead. And he wasn't the only Singtel customer who discovered that they have this problem.
"Apple has informed us that some iPhone 7 and iPhone 7 Plus stock has been delayed and will not arrive this weekend. Hence, some customers' handsets will not be available for collection."-M1

"We have been informed that stocks for iPhone 7 and iPhone 7 Plus in Jet Black, in all capacities, will not be arriving on 16 Sep as planned."-Singtel

"Due to a last-minute change in iPhone 7 availability at the supplier's end, we are unable to offer you the iPhone 7 256GB in Jet Black or Silver at launch"-StarHub
Apple has sold out the iPhone 7 Plus in all configurations during the pre-order period. And as you probably already know,
the Jet Black iPhone 7 has also been sold out
and won't be available for walk-in customers. Singapore's StarHub said at the last minute that it won't be able to deliver pre-orders of the 256GB iPhone 7 in Jet Black or Silver on launch date. Customers have been given the option to switch models. The tech titan says that it is still taking orders for all iPhone models and will deliver them as soon as possible.
source:
TodayOn-line