Apple iPhone 6s concept draws inspiration from the exquisite Apple Watch Edition
21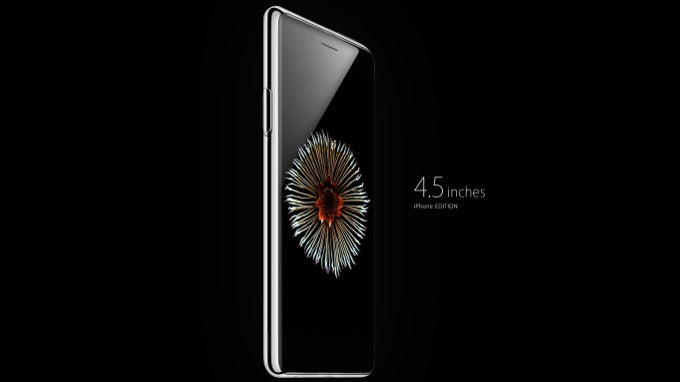 If you follow Apple's naming routine, the next iPhone will not be the
iPhone 7
, but rather the
iPhone 6s
, and it will have a very similar, nearly identical design to that of the current
iPhone 6
. It's because Apple is traditionally redesigning its iPhone series once every two years, but if we could be allowed a moment to dream about the next iPhone redesign, we would definitely join in this fantasy concept of Russian graphic artist Grisha Serov.
Drawing inspiration from the exquisite design and style of the
Apple Watch
, Serov has crafted a stunningly good looking iPhone 6s concept (yes, it's based on pure fantasy and no facts, but this does not make it less awesome). And if we look at Apple's recent history where it has coalesced around the iPad mini as the inspirational starting point for its iPads and iPhones, we would not be too surprised if Apple re-designed its whole lineup to match the Apple Watch's exquisite style in the not so distant future.
This particular iPhone 6s concept shows a device that bears resemblance to the current iPhone 6 with its slightly curved display and edges, but the curve here is much smoother, a bit less steep. The most striking addition in this concept is that of one of the new custom alloys of stainless steel and aluminum that Apple has come up with in the Apple Watch - the stainless steel model in particular.
Imagined with a custom, stainless steel alloy
With its sleek, semi-reflective surface this iPhone 6s concept looks just more refined and intricate than the current one with its coarse, matte-like aluminum finish. Take a look at the concept images right below, and feel free to share your thoughts about such an Apple Watch-inspired iPhone 6s: do you like it?