Apple iPhone 5s overheats and warps
47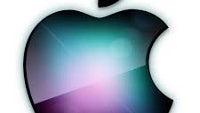 Hey, look at that phone bend! That has got to be the
LG G Flex
, right? Uh, no. Actually, the warped phone in the series of pictures below is the
Apple iPhone 5s
. One of our loyal readers sent us a picture of a co-worker's iPhone and this particular unit apparently has a problem with overheating. Once the phone gets extremely hot, it starts to warp resulting in a flexible look.
The overheating Apple iPhone 5s is actually a company-issued model, which might be why the user doesn't seem to be in such a rush to return it for a "cooler" unit. Anyone else have a problem that results with their Apple iPhone bending over backwards to imitate the LG G Flex?
Thanks, Anonymous Tipster!