Apple iPhone 5 main camera is made by Sony
31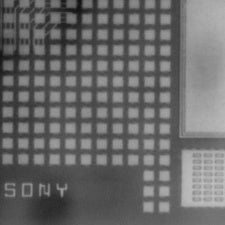 The Apple iPhone 5 is here and it packs a great slightly but noticeably improved 8-megapixel camera, but up until now we knew little about what company actually manufactured the shooter. Now, ChipWorks reveals that the 8-megapixel primary sensor on the iPhone 5 is actually manufactured by Sony.
A very closeup photo shows the Sony branding, and you shouldn't be too surprised as Sony has both the tradition and most recently the aggressiveness to deliver the camera on what's expected to become the best selling smartphone so far.
Earlier, Sony chief executive Howard Stringer revealed that his company is supplying Apple with camera technology and now it's perfectly clear what he meant.
Interestingly, Sony only supplies Apple with the rear camera. The front-facing shooter that you mostly use for video conferencing and funny self-portraits is manufactured by Sony's rival OmniVision.
source:
ChipWorks