Apple iPad mini event tomorrow tipped to focus on education
32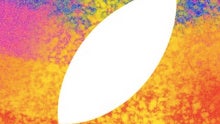 Apple is unveiling the
iPad mini
tomorrow, and now we are hearing whispers that the event will put an emphasis on education and the way Apple's new and more affordable tablet fits in. Education has been on Apple's list of high priorities throughout the years, and the original iPad became the first device to be massively adopted by institutions like high schools.
However, the $499 starting price tag seemed a bit too costly for everyone to get it. Now that the iPad mini is coming (allegedly for around
$329 for the basic model
), money is less of an issue.
Many schools have been complaining about traditional desktops and laptops as being more expensive to maintain and lacking the appeal a tablet has for students. With this new boom in tablets however it seems that teachers need to get re-educated as well.
Make sure to tune in tomorrow at around 10am Pacific (1pm EST) to follow Apple's event live.
source:
Bloomberg