Apple iPad mini 5 (2019) vs iPad mini 4 (2015), what's new
9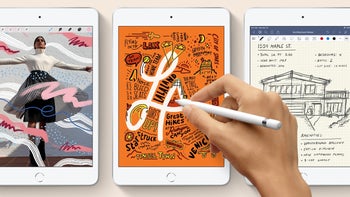 It seems that Apple's focus groups have shown you miss the iPad mini, as the venerable compact tablet line of Apple just got a fifth-generation entrant. Apple hasn't released a new mini since 2015, and last year killed all support for the original one, leaving its owners scrambling for solutions to watch YouTube videos and go around other restrictions that resulted from leaving it at iOS 9.
The 2019 iPad mini, however, will resolve all those problems for them, and then some, as it is a worthy upgrade to the last member of the mini family, as can be expected, given the four-year gap between the two. Here's what's new and cool with the 2019 iPad mini 5 when pitted against the iPad mini 4 (2015).

Size-wise, there are no changes in design from the 4-year-old iPad mini 4
Apple iPad mini 5 2019
Apple iPad mini 4
Processor
Apple A12
Apple A8
Display
7.9" IPS 2048‑by‑1536 resolution with True Tone tech and wide-color (DCI-P3) gamut, Apple Pencil (1st gen.) support
7.9" IPS 2048‑by‑1536 resolution
Dimensions and weight
8 x 5.3 x 0.24 inches (203.2 x 134.6 x 6.1 mm), 10.87 oz (308 g) for Wi-fi + Cellular model
8 x 5.3 x 0.24 inches (203.2 x 134.6 x 6.1 mm), 10.72 oz (304 g)
Cameras
8MP rear with 1920x1080 (1080p HD) (120 fps) recording, 7MP FaceTime HDR front
8MP rear with 1920x1080 (1080p HD) (30 fps) recording, 1.2MP front
Storage and prices at launch
64GB Wi-fi ($399)
64GB Wi-fi + cellular ($549)
256GB Wi-fi ($529)
256GB Wi-fi + cellular ($679)
16GB Wi-fi ($399) up to 128GB Wi-fi + cellular ($729)
Apple iPad mini 4 (2015) vs iPad mini 5 (2019) specs and performance
The big upgrade is the processing power, as the new mini comes with Apple's latest A12 chip that can do anything you throw at it and then some for the foreseeable future. No matter how you slice it, it's a huge boost for performance, considering that the iPad mini 4 came with Apple's A8 processor. Apple goes as far as touting the iPad mini 2019's video-editing abilities, that's how confident it is in the new tablet's silicon prowess. The cameras have also gotten a boost in comparison. While still not a 4K affair, the rear 8MP shooter can now go to 1080p video with 120fps, but the real upgrade is in the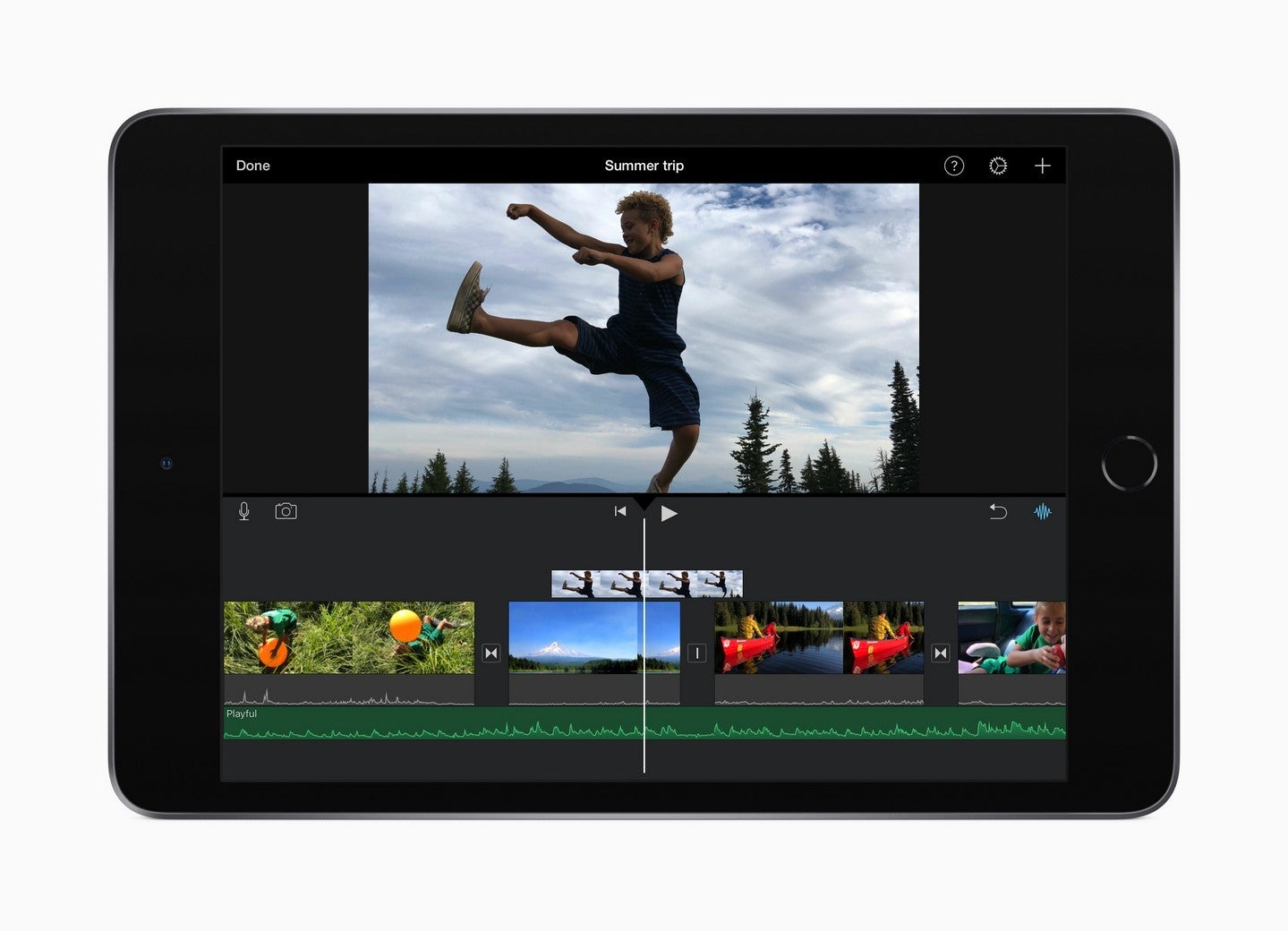 You are getting Apple's latest A12 processor that will keep you warm for the next 4 years. We kid. Sort of.
Apple iPad mini 4 (2015) vs iPad mini 5 (2019) displays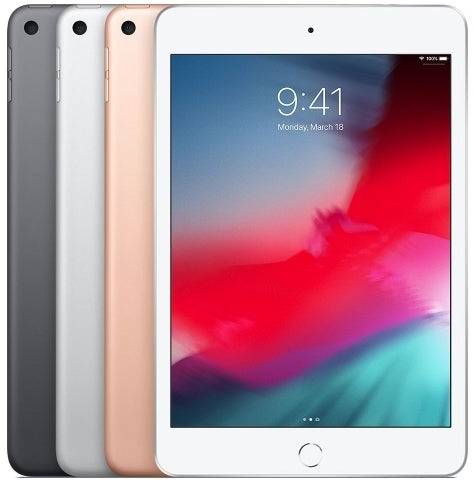 The 7.9" iPad mini 4 display isn't bad by any measure, as it's an IPS LCD panel with 326 ppi "Retina" resolution, but the iPad mini 2019 one-ups it where it counts. While the screen size and resolution stayed the same, Apple upgraded it to a wide-color screen that colors the all-important DCI-P3 gamut for all those HDR videos that Apple's upcoming streaming service will be throwing its way. The "
1.8% reflectivity
" Apple boasts in the specs of the new mini is also a remarkable achievement but we'll have to measure it before we pass any verdict.
Not only that, but Apple brings along its True Tone technology that keeps the screen picture-perfect regardless of the ambient light conditions. Apple went in for the kill by introducing Apple Pencil support on the new iPad mini's wide-gamut display, for a complete media and graphics machine at fairly affordable pricing you will be unlikely to swap any time soon. does that mean the iPad mini 6 is coming circa 2023? Well, let's wait and see.

Apple iPad mini 5 2019 vs mini 4 price and storage
Funny enough, both tablets start at the same launch price, $399 for the Wi-fi model. That, however, gives you four times the 16GB storage of the mini 4 in 2019, as the mini 5 comes with 64GB from the get-go, which is the absolute minimum if Apple wants this to succeed nowadays. Oh, last but not least, the new iPad mini comes in one extra color, compared to its predecessor, can you guess what it is?