Apple iPad mini 4 Review
40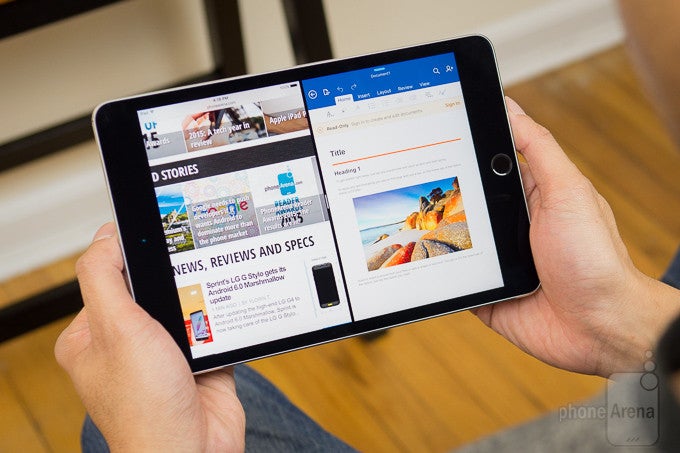 Update

: You can now read our iPad Pro 9.7-inch review!
Introduction
Apple's latest iPad mini, the 4th generation model to be exact, helps to diversify the company's portfolio, which recently got expanded with the introduction of the iPad Pro, but for those looking to keep it slim, compact, and simple, the
iPad mini 4
is always worth the look. However, are there enough improvements and upgrades to warrant a refresh, or an incentive to upgrade?
The package contains:
Apple iPad mini 4
Wall Charger
Lightning Cable
Apple decals
Users start guide
Design
Same premium iPad mini design, but with additional trimmings.
Did we really expect anything drastic or different with its design, especially when the iPad line as a whole has its own characteristic look and feel? Not really, but for anyone upgrading from the
iPad mini 3
or 2, you might find it a bit surprising to know that your existing set of cases and covers won't be compatible, despite its overall design DNA being relatively unchanged. Technically speaking, the iPad mini 4's dimensions have subtle changes that in many aspects trim off the fat to give it an incremental improvement, like its lighter weight (304 g) and slimmer profile (0.24" thin). So yeah, you're going to need to buy new cases for this one.
True to its form, it's the same aluminum chassis that we've seen before – with the chamfered beveled edge running the entire perimeter of the tablet. While its design is a recycled one, it's nonetheless still one of the more premium-made tablets on the market, which is a comforting sight to behold. It's thin, incredibly light in weight, and for the most part, it's also easy to handle despite being on the wider side. Everything else about the tablet is unchanged from before, too, so its various ports, buttons, and Touch ID finger sensor are situated in all their usual locations.
Display
Brighter and more color accurate, this Retina Display is definitely an improvement.
With the iPad mini 4, it's no shock to find a display with the same characteristics – a 7.9-inch 1536 x 2048 IPS-LCD based panel with an oleophobic coating. Details, naturally, are rich and plentiful here once again, ensuring that our eyes won't have any issues making out what's on screen.
Even though it seems that nothing has really changed here as our eyes look on, we should point out that the display is noticeably brighter and more accurate with its color reproduction. This time, it achieves a peak luminance of 426 nits, which makes it far more visible outdoors when compared to last year's reach of 312 nits. In addition, Apple improved its calibration in the sRGB color gamut chart, as both the color blue and green are more accurate – hitting each reference value squarely this time.
Contrast is a bit lacking, with darker greys being brightened a bit, but overall, we welcome this brighter and more color accurate Retina Display.
Display measurements and quality