Apple iPad losing market share but keeping high margins
27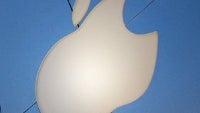 According to research firm IHS, the Apple iPad continued to lose market share during the third calendar quarter of 2013. In that three month period, Apple shipped 14.25 million units of its 9.7 inch full-sized, and 7.9 inch mini tablets. That represented 29.7% of tablets shipped in the quarter and was down sequentially from the second quarter's 14.62 million units shipped and 33.5% market share.
Apple's main rival, Korean based Samsung, was second with 10.7 million slates shipped and a 22.2% market share in the third quarter. Over the last 12 months, Samsung has closed the gap with Apple as it added 8.1 percentage points to its market share while Apple has lost 12.7 percentage points. Apple's drop in market share was "
inevitable
," according to Rhoda Alexander, director, tablet research for IHS. The increase in Android tablets priced at under $250 helped tablets powered by Google's open source OS pick up market share but made it harder for vendors to find any profits. Thanks to its popular
Google Nexus 7 (2013)
, Asus saw its shipments soar 87% in the third quarter compared to the prior quarter. On that basis, Lenovo reported 94.6% growth in the third period.
Alexander points out that while Android and Windows tablet manufacturers are using lower prices to pick up volume at the expense of profits, the average revenue for each iPad shipped in the third quarter was actually $3 higher. "
Hardware profit plays a big role in Apple's success, enabling the design, durability and performance innovations that in turn support Apple's premium pricing
," said the IHS director. Apple has shipped a cumulative total of 170 million slates since launching the iPad in 2010 while Samsung has shipped a cumulative total of 54 million units since it started offering its own tablets 2 quarters after Apple.
With new Windows slabs expected to sell for prices lower than the new Apple iPad with Retina display, IHS expects Apple's pricing strategy to allow it to continue to lead the global tablet market in revenue even if it continues to lose market share. While it was Amazon that practically invented the low priced 7 inch Android tablet niche, in China a large number of manufacturers are producing poorly made sub $100 7 inch Android tablets. The poor build quality of these slates leads to a high number of returns allowing the iPad to continue to have the largest installed base amongst rival tablets.
"The growth in cheaply made, inexpensive Android tablets is a key piece of the growing imbalance between shipments and usage measurements in the tablet world. The cheaper tablets tend to have much higher return and failure rates. This results in much shorter overall product lifetimes in the Android market than in the iOS space, and contributes to iOS still leading the tablet market in installed base, despite Android's lead in unit shipments over the past year. The size of the installed base is critical because it measures actual devices in use, a key metric for content and application developers."
-Rhoda Alexander, director, tablet research, IHS
With Apple pricing its new
Apple iPad mini with Retina display
$70 above its first
Apple iPad mini
, Apple is obviously going for bottom line growth instead of top line growth, a strategy that has served them well in the smartphone market and is now being used by Apple in the tablet market.
source: IHS via
BGR