Apple iPad is losing market share to Surface slates among federal government buyers
54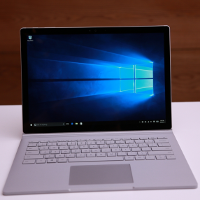 The Apple iPad has been losing market share ever since it practically created the tablet category back in 2010. That was to be expected since other manufacturers started invading the turf. And now that Microsoft has a worthy challenger with its Surface line, data from
Govini
shows that when it comes to the sales of tablets to the federal government, the iPad has been losing market share to its Windows powered rival.
In 2012, the Apple iPad had a 98% share of tablets purchased by the federal government. Last year, that number faded to 61% During the same time period, the share of federal government purchases of Surface/Windows powered tablets rose from practically 0% to last year's 25%. Android powered slates made up 11% of the total last year.
The ability of Surface users to integrate with Windows PCs is one major reason given by Giovini for the current strength in Surface/Windows tablet sales inside the government. Windows also provides more customization than iOS, according to the report. The research firm notes that while a device that is first-to-market like the iPad has the advantage of early market leadership in a category, staying on top requires that the device adapt to meet customer needs.
Ten government agencies accounted for 88% of tablet purchases last year. The Army spent the most on iPads last year ($22 million), Surface/Windows tablets ($2 million), and Android powered tablets ($2 million). For some reason, perhaps because of the shrinking budget it has been receiving, the low priced forked-Android powered Amazon tablets are the favorites of those doing the buying for NASA.
source:
Govini
via
WMPoweruser