Apple hikes App Store prices in the EU
10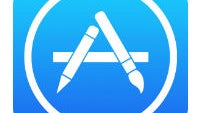 Just yesterday, we told you to
expect Apple to raise App Store prices in Europe, Canada and Norway
. This morning, the deed has been done in Europe as prices for apps in the EU are now higher. In the British App Store, paid apps now start at £0.79 ($1.20 USD) which is 15% higher than the £0.69 ($1.05) these apps would have cost you on Thursday.
The price hike was not done across the board. The next tier of pricing, starting at £1.49 ($2.25 USD), has remained untouched. However, the third tier also received a 15% price hike from £1.99 ($3.00 USD) to £2.29 ($3.43 USD).
Apple says that it had to raise App Store prices in certain regions because of fluctuations in currency and changes in value-added tax rates. But the result is a large gap between prices for apps in the U.S. and other parts of the world. An app priced at 99 cents in the U.S, is now priced at the equivalent of $1.20 in Britain. However, the U.S. app price doesn't include tax rates as high as 7.5%. But even adding that to the price results in a large discrepancy between the cost of apps in the U.S. and overseas.
When it comes to the value-added tax, Apple has been hit by a January 1st change in the EU. Online sellers must now charge a tax rate based on the buyer's location, rather than the country where the seller resides. Apple had taken advantage of the low tax rate in Luxembourg, but now must collect the higher VAT that other countries charge.
Besides raising App Store prices in the EU, Apple lowered them in Iceland and both raised and lowered prices in Russia.
source:
TheGuardian