Apple has a fight on its hands for the nano-SIM standard, tries to outmaneuver Nokia, Motorola and RIM
22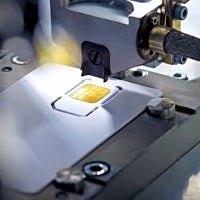 Nokia, Motorola and RIM are pretty much against the nano-SIM card concept, the way Apple has proposed it to Europe's standardization agency ETSI.
As the name suggests, it is a 2/3 smaller card than the micro-SIM version (as if we were not easily losing this one easy already), saving space for other stuff in smartphones' overcrowded innards.
The reason that the rest of the gang is complaining against Apple's way to standardize the nano-SIM is that it requires a tray to insert or take it out, much like on the current iPhones. Motorola, Nokia and RIM are afraid that this method will ultimately result in having to
pay patent fees to Apple
, and Nokia claims its solution is superior to Apple's. If you have to use a tray as big as a normal SIM card, we can see Nokia's point.
ETSI should be deciding on the new nano-SIM standard next week, so we will follow through to check who won the small card lottery. Nokia is currently the largest voting body within the group with 92 votes, but Apple has been frantically registering subsidiaries to become voting members.
If the registration goes through today, Apple will have the largest number of votes, and Nokia already raised the red flag about this on Monday asking "
whether it is right that one group of companies can obtain a high amount of votes by filing multiple membership applications
".