Apple grows its business in India by 400% in a single quarter
44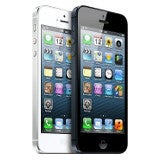 Up until recently, Apple didn't have that much presence in India, but new data from The Economic Times reveals that the company has made some serious gains during the last three months. Apple has reportedly partnered with various retailers like Redington, Ingram Micro and TheMobileStore in order to boost its presence on the Indian market, which, as you may guess, is growing quite rapidly.
Lead by the iPhone, Apple's overall business in India has grown by almost 400% during the last quarter, which is a pretty impressive figure no matter how you look at it. According to the sources, the Cupertino-based company has managed to achieve this thanks to instalment-based payment schemes used by the retailers, which apparently made Apple's devices more affordable for the Indian customers.
With a current smartphone penetration of less than 10%, it is believed that India will soon become one of the most desired emerging markets.
via:
TechCrunch