Apple gives away an iPhone XR to everyone in the studio audience of The Ellen Show
99+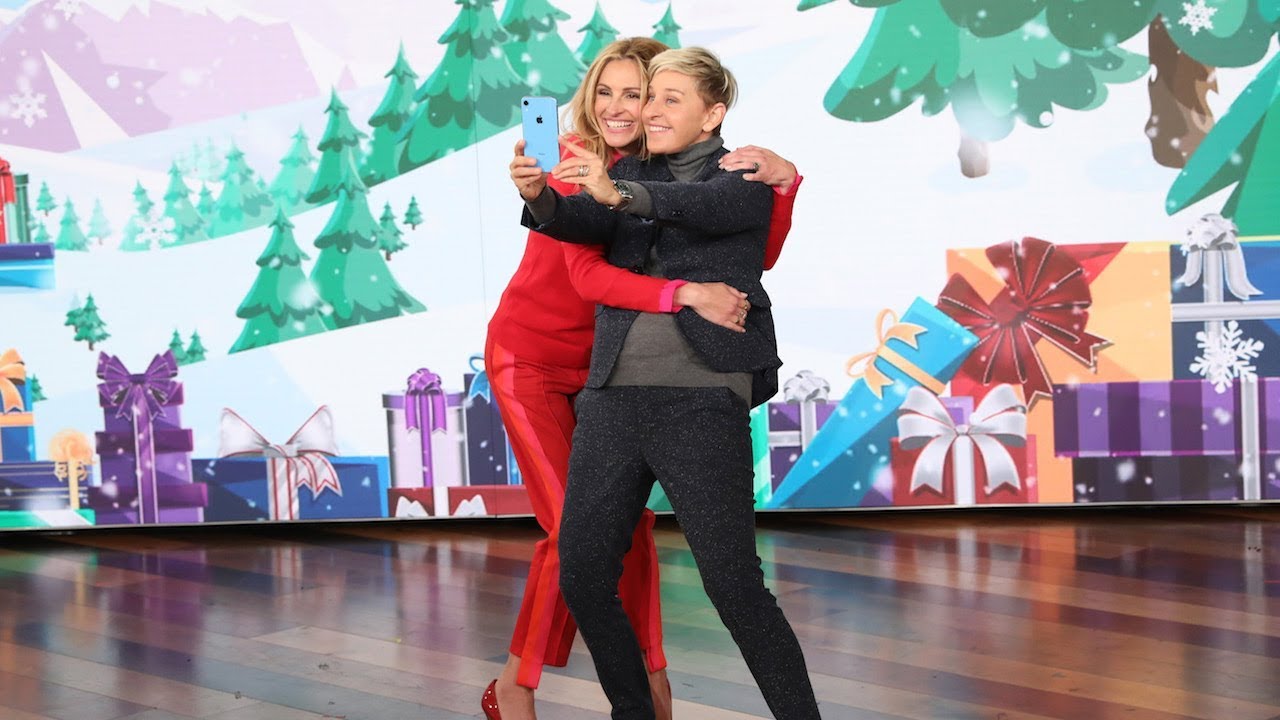 It started back in 2004 when all 276 members of the studio audience watching a taping of the
Oprah Winfrey Show
received a brand new $28,000 Pontiac (donated by the automobile company). These days, rewarding a live audience with a valuable surprise has become a common occurrence. During the holidays, in order to jack up ratings, this is taken to the extreme. For example,
The Ellen Show
has 12 days of audience giveaways for the holiday season.
According to a story published today
, Apple decided to promote one of its new iPhone models during one of these dozen episodes.
To break the news to the studio audience, host Ellen Degeneres and guest Julia Roberts played the popular Heads Up game. This is the game where two people face each other, one with a smartphone on his/her head. The other person has to give clues to help the person holding the phone guess what is printed on the screen. Depending on the category being played, it could be the name of a song, movie, television show, or a celebrity. In this case, the category was Christmas.
Roberts was giving the clues to Degeneres, who was able to guess answers like "Jingle Bells," and "Frosty the Snowman." After the game ended, the two headed over in front of an animated Christmas themed screen to take a selfie with an
iPhone XR
. Reading off of the teleprompter, Roberts said, "I think it's cool because it comes in six different colors and it has the longest battery life ever." Denegeres then chimed in. "This is the first time we have ever done this in 16 seasons. You're getting the brand new
iPhone XR
." As you can imagine, the audience erupts.
If you watch Ellen religiously, perhaps you've already seen this moment take place when the episode aired. If not, or if you want to see people go nuts again, click on the video at the top of this article.

Recommended Stories