Apple gets judicial reprieve, damage limited by Judge to $8 million payment in infringement case
22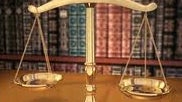 A U.S. District Judge in Texas rejected a motion from patent portfolio company Personal Audio that Apple
pay them more than the $8 million they already received
for a patent that Apple was found to have infringed on. Judge Ron Clark last month awarded the company $8 million by ruling that the Apple iPod infringed on Personal Audio's patent involving "playlist implementation".
After winning the first suit, Personal Audio filed a second lawsuit claiming that the
same patents were infringed upon by the Apple iPhone 4 and Apple iPad 2
. The Judge has told the patent portfolio firm that the $8 million is all that they will get from Apple for this patent. In his decision, Judge Clark said, "
The court finds that the jury's selection of lump sum as the appropriate form of reasonable royalty clearly represents a damages award giving Apple a fully paid up license that covers all past and future use of the patented technology
."
Personal Audio had originally filed the suit against Apple in 2009 seeking $84 million in damages related to the infringement by Apple of two patents. The case, Personal Audio LLC v. Apple Inc., 09cv111, U.S.District Court for the Eastern District of Texas, dealt with the invention of an audio player that can receive
playlists that can be navigated forward and backward
through a downloaded list.
source:
Bloomberg
via
BGR