Apple gaining market share in the U.S. as smartphone penetration passes 60%
76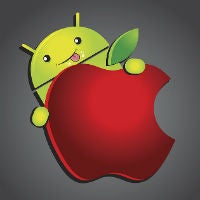 If you look at the global market, Android is dominating the mobile space and holds somewhere around 80% of the market according to some recent numbers. However, it is a much different story here in the U.S.. Around these parts, Apple is still the top manufacturer, and according to new comScore data, the iPhone is even gaining market share in the U.S..
The new numbers from comScore show that in the quarter ending in April 2013, Apple held 39.2% of the U.S. smartphone market, and that number has risen to 40.4% as of the quarter ending in July 2013. That easily keeps Apple in the top spot for manufacturers, even though Samsung grew a bit more up to 24.1% in July from 22% in April. Motorola and HTC both lost share, while LG stayed basically the same.
Of course, Apple being the number one manufacturer doesn't mean that iOS is the top platform. That title still belongs to Android, although Android did drop just a tiny bit from 52% in April to 51.8% in July. Since Apple's numbers are the same whether looking at it from a manufacturer or platform standpoint, that does mean that iOS gained a bit of ground on Android.
On the app side of things, it is still Facebook and Google dominating the crowd. The Facebook app reaches 76.1% of smartphone users, and that number jumps to 86.3% when you factor in those who visit the site through a mobile browser. Google apps make up the next 6 spots in the top 7 after Facebook, and when you combine all Google websites together it has a reach of 92.6%.