Apple found guilty of infringing on three MobileMedia Ideas patents, damages could be "substantial"
45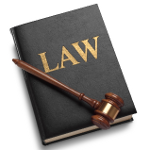 guilty of infringing on three patents
belonging to MobileMedia Ideas LLC. The latter is a company put together by Nokia, Sony and MPEG-LA to hold patents. Currently, it has 300 patents in its name. The original suit, filed in 2010, alleged that the Apple iPhone infringed on 14 MobileMedia patents, a number that was reduced to three by the court. The patents that Apple was found guilty of infringing on included 6070068, 6253075, and 6427078 relating to "
incoming/current call processing
", "
incoming call rejection
", and "
image capture/transfer
," respectively.
Apple's defense was that the complaint should be invalid "due to obviousness," but the jury disagreed. After listening to a one-week trial, it took the jury all of
four hours
to find that MobileMedia Ideas LC had "
suffered and will continue to suffer damages and irreparable injury
," at the hands of Apple. MobileMedia Ideas CEO Larry Horn said that his company is not in the "litigation business" and wants to license the patents, which were originally owned by Nokia and Sony. U.S. District Judge Sue L. Robinson will schedule a trial to be held over the issue of damages, which Horn says could be "
substantial
." Apple had no comment on the verdict.
source:
Bloomberg