Foldable iPhone patent shows how Apple might prevent display damage
17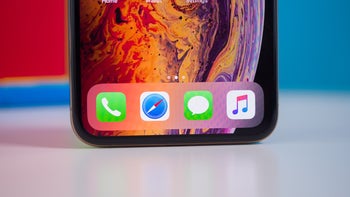 On paper, foldable smartphones seem like the perfect idea – they grant consumers access to large displays that can be folded up into pocketable sizes. But in reality, their designs do come with quite a few challenges.
One of the hardest ones to overcome is preventing damage to displays after being repeatedly folded and unfolded, especially when it's cold. Apple, however, appears to have a
solution
to this despite not yet releasing
a foldable device
.

Detailed in a newly-published patent, the Cupertino giant believes the key to avoiding any display damage is heat. Through a variety of sensors, the device in question will be able to keep track of the display panel's temperature. If it becomes too cold, separate components will then heat a specific portion of the display. This, according to the patent, should allow the flexible panel to adapt easily to its new position, thus reducing any potential deterioration.

Because adding a dedicated heating component to a device could add unnecessary bulk, Apple has also suggested the implementation of an alternative solution. This would automatically increase the display brightness in the affected area to heat up the panel. Once warm enough, the brightness will automatically be lowered.
Apple still hasn't publicly acknowledged the fact that it's working on a foldable phone so it's still possible that such a device will never be released. If it does eventually launch though, rumors suggest it won't happen until the
second half of 2020
at the very earliest.