Apple co-founder worried foldable displays are making iPhone fall behind
60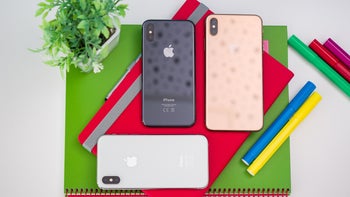 Samsung, Huawei, TCL, and even unknown brands such as Energizer believe foldable smartphones are the next big thing. Apple, however, hasn't shown any interest in the form factor and this "worries" co-founder Steve Wozniak.
In a recent
interview
with
Bloomberg
, Wozniak noted that Apple "has been a leader for quite a long time" in a number of areas such as "Touch ID, facial ID, and easy payment with the phone." Others may also say that Apple led the all-screen smartphone trend with the launch of the iPhone X in 2017. Nevertheless, the co-founder did recognize that the brand is falling behind in certain segments.
The one that stands out to him the most lately is foldable smartphones because he "really" wants one and it's a technology that "stands out" right now. Rivals Samsung and Huawei are already gearing up to release their first products whereas Apple isn't. And if rumors are to be believed, it could still be
well over a year
until the Cupertino giant announces any form of foldable iPhone.
Naturally, this delayed timeline will be seen by many as a negative thing. The benefit to it, however, is that Apple will have more time to perfect its first offering and (hopefully) avoid any display creases – the
Samsung Galaxy Fold
and
Huawei Mate X
prototypes shown off at MWC 2019 both present them.
As for how Apple will perform going forward, Wozniak appears to be quite optimistic about the situation thanks to the fact that Apple is now "branching out" and focusing less on the iPhone. He also suggested Apple is always working on things in the "background" and usually has a few "surprises" up its sleeves.