Apple finally strikes deal with UnionPay; Apple Pay is coming to China early next year
10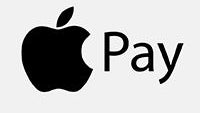 As the lone financial institution in China to handle interbank credit and debit card processing,
UnionPay Bank's previous refusal to sign a deal
with Apple had prevented mobile payment service Apple Pay from launching in the country. Apple has been trying for some time to get UnionPay on board, but previous attempts had failed.
China is considered a potentially huge source of revenue for Apple Pay because of the large number of iPhone users in the country. Apple allegedly gets .15% of the value of each credit card transaction that uses Apple Pay, so you can see why Apple wants China on board. The tech titan is closer to reaching this goal after announcing on Thursday that it has reached an agreement with UnionPay.
As part of the deal with UnionPay, those holding bank cards issued by the institution will be allowed to add them to Apple Pay. Over 5 billion UnionPay Cards have been issued inside and outside China. As always with the mobile payment service, the actual card numbers are not stored on the Apple Phone, Apple Watch or Apple iPad. Apple Pay and UnionPay's Quick Pass will use tokenization and encryption to keep credit card information safe. Each transaction uses a one-time security code.
"China UnionPay is dedicated to promoting payment innovations and providing secure, convenient mobile payment experiences for its hundreds of millions of cardholders, aligning multiple parties in the industry. We're very excited to offer Apple Pay among a diverse set of innovative payment options that work with China UnionPay QuickPass."-Chai Hongfeng, executive vice president, China UnionPay.

"Apple Pay has revolutionized the way millions of people pay every day with their iPhone, Apple Watch and iPad. China is an extremely important market for Apple and with China UnionPay and support from 15 of China's leading banks, users will soon have a convenient, private and secure payment experience."-Eddy Cue, Apple's senior vice president, Apple
Chinese regulators will have to put Apple Pay through the paces to make sure it is in compliance with the mobile payment standards in the country. Apple Pay is expected to launch in China sometime early next year. The service is now offered in the U.S., U.K., Canada and Australia.
source:
Apple