Apple executive Phil Schiller explains why Apple priced the iPad mini at $329
99+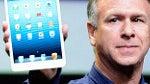 Even though some of the
later leaks
revolving around the
Apple iPad mini
were able to
predict the exact $329 price
for the entry-level tablet announced on Tuesday (are we playing The Price is Right?), it still didn't take away the sting for many potential buyers of the 7.9 inch tablet. For these potential Apple iPad mini buyers, the hope was that since Apple was obviously competing in the low-priced 7 inch tablet segment with the
Amazon Kindle Fire HD
and the
Google Nexus 7
, the smaller Apple tablet would be priced closer to the $199 that those two Android tablets are priced at.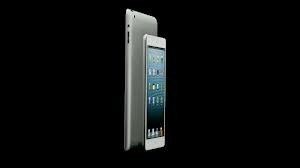 Comparing the Apple iPad mini to the full-sized model
For comment, we turn to Apple's Senior VP of worldwide marketing, Phil Schiller. After all, if anyone in Cupertino knows how Apple arrived at that figure, it would be this long time veteran. According to Reuters, Schiller said that tablet buyers would be willing to pay up to obtain the value of the iPad and the iOS experience. He also pointed out that
Apple iPad 2
buyers never hesitated to pay $399 for the device when they could have purchased a lower priced 7 inch tablet,and he believes that the Apple iPad mini will prove to be a better deal for those looking to buy a full-sized iPad.
The bottom line is that Schiller says that buyers will pony up for a
premium tablet
and that the Apple iPad mini is a premium tablet when compared to its Android flavored competition. Besides the larger screen size, the Apple tablet is lighter and smaller. And unlike Amazon, willing to price its tablet at breakeven in order to sell apps, content and storage space to buyers, Apple is looking to make money on sales of the tablet itself. At $329, it is believed that Apple will duplicate the 58% to 103% gross profit margin it enjoys on the
third-generation Apple iPad
.
Considering that some had expected Apple to price the iPad mini as low as $249, will there be some sticker shock or is Schiller right about buyers paying up for what he calls a premium product? Pre-orders will begin Friday and the mini tablet will launch on November 2nd.
"The iPad is far and away the most successful product in its category. The most affordable product we've made so far was $399 and people were choosing that over those devices. And now you can get a device that's even more affordable at $329 in this great new form, and I think a lot of customers are going to be very excited about that...Others have tried to make tablets smaller than the iPad and they've failed miserably. These are not great experiences."-Phil Schiller, Senior VP worldwide marketing, Apple
source:
Reuters