Apple dominates Samsung and continues to reign supreme in the US, grabs 44% of sales
70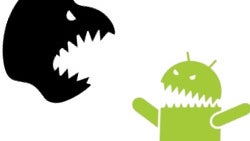 While Android as a platform continues to hold onto its number one spot with a little over half of devices running on it, Apple continues to reign supreme in the States, with 44.1% of all smartphones sold by June 2015 being iPhones, reports
comScore
. The Cupertino juggernaut is only given challenge by South Korean Samsung, which grabbed 28.1% of the sales in the same period.
The rest of Top 5 is filled up by the likes of manufacturer #3, LG (8.3%), Motorola (4.9%), and HTC (3.4%). Apart from the two dominating operating systems, Microsoft's Windows came in third, with a 2.9% share of the pie, and BlackBerry fourth — with a 1.2% sliver. Ancient Symbian is still holding at 0.1%.
Were it not for Motorola's rather tepid performance, one might think that the fact that Apple is a US company has a lot to do with its popularity locally, but that's just not the case — we've seen data that indicates that countries like Japan and the UK are crazy about the iPhone, too. And sure, the combined global sales of Android devices still defy the iPhone for the number one spot, but at this point we have to consider the possibility of that changing, what with everyone on camp Google losing money lately.
Anyway,
comScore
's latest report also identifies the most popular apps among US subscribers, where Facebook is, unsurprisingly, at the top with a reach of 71.83%, followed by YouTube, Facebook Messenger, Google Search, and a number of other apps that you can see in the table available in the third slide below.