Possible antitrust probe might have led Apple to bring back certain apps
7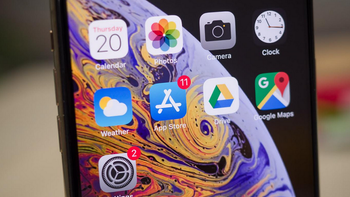 Just the other day, Apple CEO Tim Cook told CBS News that
Apple is not a monopoly
. That comment related to a U.S. Supreme Court decision that allows a class action suit against the company to continue; the plaintiffs allege the 30% cut of revenue that Apple collects from developers results in consumers paying higher prices for paid apps and in-app purchases. Since iOS is a "closed garden," Apple doesn't allow iPhone users to sideload apps like Android users can. This forces the vast majority of iPhone users to rely on the App Store for their apps (obviously those who jailbreak their iPhones have alternative choices, but at the expense of the warranty).
Those looking for signs that Apple is anti-competitive had to wonder about the decision the company made back in April to rid the App Store of most parental control apps. After all, this is the same tech company whose CEO was telling its customers to put down its most popular device from time-to-time. The same month that third-party parental control apps were told to get the heck out of Dodge,
CEO Tim Cook appeared at the TIME 100 Summit
to say, "Apple never wanted to maximize user time. We've never been about that." Still, the company removed several apps in this category without as much as a warning. Remember, iOS now comes with its own Screen Time feature that alows parents to cap how much time their kids spend on a certain app each day. Cook himself said that
he didn't realize how often he was using his iPhone
until he checked with Screen Time. Since then, he has adjusted the number of apps that leave notifications on his phone; the fewer notifications that the executive receives, the less often he has to pick up his handset.
Apple claims that these apps would take control over kids' iPhones

There is no doubt that Apple would prefer that its customers stick with Face Time over a third party app. However, on Monday Apple made a change to the App Store Review Guidelines (via
The New York Times
) that will allow these parental control apps to use mobile device management (M.D.M.) and a virtual private network (V.P.N.).; previously the use of these technologies would be grounds for an app's removal from the App Store. M.D.M. allows parents to grab control of their kids' phones while a V.P.N. allows parents to block their kids from using certain apps. Both technologies allow companies to collect data and sell it to advertisers. Apple's updated App Store policies now allow parental control apps to use these tools, but only if they include in their privacy policies a promise not to "sell, use or disclose to third parties any data for any purpose."
"These apps were using an enterprise technology that provided them access to kids' highly sensitive personal data. We do not think it is O.K. for any apps to help data companies track or optimize advertising of kids."-Apple spokesman
Some Apple critics point out that Apple didn't make the changes to its App Store policies until House lawmakers started making more noise about investigating big tech for antitrust violations. Earlier this week, a report indicated that
Apple and Google could both be probed for antitrust violations by the U.S. Department of Justice (DOJ)
while the U.S. Federal Trade Commission is considering similar investigations against Amazon and Facebook. In the current atmosphere, it seems prudent for Apple not to make too much of a big deal about third-party apps that challenge a native iOS feature. Despite the changes made to its App Store policies, the third-party parental control apps that were banished have yet to return to Apple's iOS storefront. Some developers appealed Apple's decision and are awaiting a ruling from the company, while others will have to reapply to be listed.
Developed to combat fears of screen addiction, Screen Time received a glowing write up in the
Times
last summer when
a teenager employed it to cut her iPhone usage in half during a three week period
. Meanwhile, developers of competing parental control apps have had a tough time. For example, in August Apple removed the Freedom app from the App Store because it contained a V.P.N. The app tracked and limited how much time people spent on their iPhones. The company's CEO, a gentleman by the name of Fred Stutzman, had a poignant quote about the roller coster ride that he and other iOS parental control app developers have been on. "My reaction is: Why this last year of pain? And we end up exactly in the same place," Stutzman noted. The top parental control app on the App Store prior to its removal in February was OurPact. The app had 3 million installs and claims to have lost $3 million because of Apple's actions.