Apple is developing a standalone AR & VR headset complete with 8K displays: report
26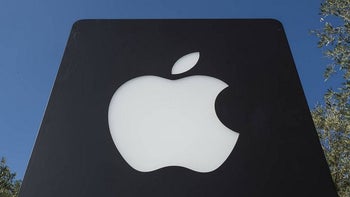 Apple is working on a new headset that will utilize both VR and AR technologies. The introduction of the
iPhone X
saw a very limited entry into the AR world by Apple, while in terms of VR, the Silicon Valley-based giant is yet to release any products. According to a new report, however, both technologies be the basis of the brand's next big product.
More specifically, Apple is reportedly working on a brand new standalone headset that would integrate both VR and AR support, although it is still in the early stages of development. The tech product will reportedly sport two displays, one for each eye, with an incredible 8K resolution, or 7680×4320 pixels. For reference, the HTC Vive Pro VR headset features a 1400 x 1600 resolution per display and the
Galaxy S9
boasts a 1440 x 2960. In addition to the displays, Apple's headset will also come equipped with a number of cameras that will observe the user's surroundings while all of this will be powered by a new processor developed by Apple itself that will utilize the upcoming 5-nanometer technology – the A11 processor inside the
iPhone X
uses the 10-nanometer process. As an added bonus to users, the whole package will reportedly support wireless use, with high-speed wireless connection support currently being developed in order to ensure high-quality imagery at all times.
At this point in time, the new project is codenamed T288 and is currently set for release during 2020. If this is the case, Apple could potentially announce the product ahead of time towards the end of next year, with a launch following several months later. Regardless of Apple's launch plans for the product, it appears the
iPhone
giant certainly sees both AR and VR as a core part of its future, with CEO Tim Cook previously stating that the technology could be as important as the iPhone.