Apple developers installing iOS 7 beta in record numbers
26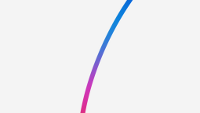 Web site optimizer OnSwipe has been keeping track of the number of
iOS 7 powered
Apple iPhones and iPads that have been visiting its sites. As of July 1st, .28% of Apple iPad units that have visited an OnSwipe site had the iOS 7 beta installed. As of June 17th, the percentage of Apple iPhones that visited an OnSwipe site wearing the iOS 7 beta was .77%. Both numbers show an increase compared to the number of iPad and iPhone users who installed the beta version of iOS 6 last year.
In 2012, .19% of the Apple iPads counted by OnSwipe were running the beta of iOS 6. The percentage of iPhone units powered by the iOS 6 beta was .38%, or about
half the current figure
. This confirms an earlier report from mobile ad network Chitika that came to the same conclusion that
iOS 7 beta installations on the iPhone have doubled
from the iOS 6 beta installations made last year. According to OnSwipe, this increase is due to the large number of developers (remember, only registered iOS developers can qualify to download the beta) that are interested in updating their apps to match the new look of iOS 7. Apple itself has
recommended that this be done, although it is not requiring developers to do so
. Those who don't conform to the new look of iOS 7 could end up sticking out like a sore thumb as the mobile operating system has removed the gloss and the skeumorphic icons to feature a less glossy, flatter look with more pastel like colors.
Although
Apple does limit the download of the iOS 7 beta to registered developers
, all it takes to register as such is $99.This means that with the new look, many non-developers might have shelled out the cash to be the first on the block with iOS 7. That could be another factor that is lifting the number of iOS 7 beta installs to such heights. Right now, these figures bode well for a record number of iOS 7 downloads when the new build is released, most likely in late September or early October.
source:
OnSwipe
via
TechCrunch