Twice as much developer interest found for iOS 7 beta than iOS 6 beta
15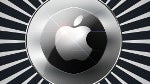 Apple's introduction of iOS 7 on Monday is big news for Apple iPhone users. Apple touts the new UI build as being the biggest thing to happen to the iPhone since the launch of the original model in 2007. Apple has
already allowed its registered developers to install the iOS 7 beta
and mobile ad network Chitika pulled out its trusty abacus to determine what kind of mobile market share the beta has managed to grab. After
just three days
, iOS 7 beta 1 had already taken a .22% share of North American Apple iPhone and Apple iPod touch web traffic. And just in case you've forgotten, North America includes Canada.
The figure is double the .11% web traffic share in North America generated last year by iOS 6 beta 3 after one month. Certainly the revamped UI has a lot to do with the greater interest in the newer OS build. As we pointed out earlier on Friday, while Apple isn't twisting any developer's arms,
it certainly behooves them to update their apps
to make sure that they don't stand out in a negative way.
We should see the web traffic generated by iOS 7 continue to rise as we get closer to the release of the operating system this fall.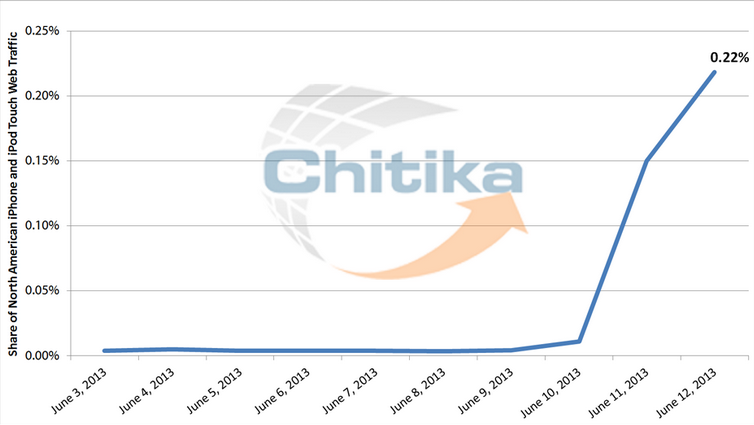 After three days, iOS 7 beta 3 had grabbed .22% of the web traffic generated by the Apple iPhone and Apple iPod
source:
Chitika
via
GIGaom