Apple isn't putting a gun to developers' heads, but iOS 6 apps need to be upgraded for iOS 7
25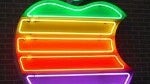 If you remember the way that those apps that didn't support the Retina display on the
Apple iPhone 4
looked, you might have an idea what apps not upgraded to
support iOS 7
will look like once the updated OS is released to the public. Those who have installed the iOS 7 beta say that without updating, apps look dated and old. Developers that take the time to update their apps will not have to worry about Apple iPhone users uninstalling them in droves because of looks.
For those in the process of designing apps for the iPhone, Apple suggests writing for iOS 7 first, and then make adjustments for iOS 6 if needed. And while Apple hasn't posted a specific deadline or due date for developers to submit changes, iOS 7 is going to be launched this fall.
Apps will need to be upgraded to reflect the new color scheme. Menus, buttons, icons, and navigation keys will need to be revamped. This is not the time to be lazy because iPhone users are not going to be inclined to install any app that doesn't mesh well with the new UI. Still, Apple is not forcing developers to update their titles which could lead to a bifurcated App Store.
source:
Thisisentropy
via
GIGaom