Apple denies giving the FBI any user ID data
21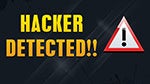 Earlier this week we posted a fairly disturbing story, wherein the hacker group Antisec released over a million iOS user IDs (UDIDs). Antisec claims to have boosted a total of 12 million UDIDs from an FBI laptop that wasn't properly secured. They also claimed to have gotten extension personal information from the same database, including zip codes, phone numbers, and even street addresses. Such a huge breach of privacy led many to question Apple's dedication to protecting its users, especially since UDID security measures have been question in the past.
Today Apple responded to the implied allegations; speaking to the Wall Street Journal
Apple denied any involvement with the FBI in this case
. According to Apple spokeswoman Natalie Kerris, the FBI hasn't even approached Apple, saying "
The FBI has not requested this information from Apple, nor have we provided it to the FBI or any organization.
"
Of course Apple isn't the only source of UDIDs – many popular apps have databases of them as well. Apple discontinued the practice of letting iOS apps send UDID information to their servers, but unless you only recently got into the iOS ecosystem, it probably was too late to prevent your data from appearing in several app databases.
For its part
the FBI has thrown some cold water on Antisec's claims
– they say that there is no evidence that any such dataset was stolen, nor that "the FBI either sought or obtained the data." Of course even if there were such a breach you wouldn't expect the FBI to compromise their investigation by admitting to it, but it at least remains an open question as to whether the data breach really occurred.
The good news is that Apple has taken measures to reduce this sort of problem in the future – iOS 6 replaces the UDID system, and Apple has indicated they will ban the use of UDIDs shortly after the launch of iOS 6, which will debut with the new iPhone at their
press conference
next week.
source:
WSJ