Apple denied opportunity to pursue patent infringement case against Kodak
5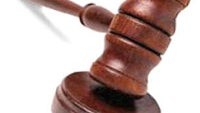 Back in January there was a
dispute over some patents pertaining to "a digital camera capable of capturing an image while previewing the scene to be captured on an LCD screen.
" Kodak planned on using that patent, along with others, as collateral toward $950 million in post-bankruptcy loans. Apple quickly went to work by claiming that patent was owned by Apple and could not be claimed as an asset by Kodak.
Today, U.S. Bankruptcy Judge, Allan Gropper, said it would be an "inappropriate way forward" to allow Apple to continue to pursue a case against Kodak. He did agree that the dispute still needs to be resolved quickly, but it needs to be handled in a way that doesn't interfere with Kodak's intent to recovery from bankruptcy by selling its patent portfolio.
Kodak asserted that Apple is just attempting to slow the patent sale process, knowing that Kodak only has until the end of June to complete its patent sales.
Apple's lawyer David Seligman responded, "I'm sure they have no problem moving ahead with the lawsuits where they're the complainants."
All lawyer sass aside, Gropper denied Apple the opportunity to pursue additional litigation stating that it would fall under a federal rule that protects bankrupt entities from "creditor harassment."
source:
Reuters