World's largest smartphone market is having a party next year and Apple will be late
14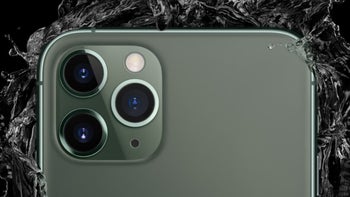 Like it did when 4G LTE connectivity first launched, Apple is skipping out on the first wave of the next-generation of wireless service. While this might not be a problem in the U.S., where nationwide 5G service isn't expected to launch until midway through next year at the earliest, it is an issue in China. Bloomberg reports that by forgoing 5G this year, Apple is missing an opportunity to pick up market share in the country, which will soon undergo its largest smartphone replacement cycle in years.

Some analysts say that Apple won't really miss out on sales to consumers in China until next year. That's when sales of 5G enabled handsets are supposed to really take off in the country. Apple is facing tough competition in the region that it doesn't face in the U.S. Innovative domestic manufacturers like Huawei, Oppo and Vivo are coming up with new designs and features including reverse
wireless charging
, popup selfie cameras, lossless telescopic zoom cameras, and huge batteries. Other Chinese manufacturers like Xiaomi are aggressive when it comes to pricing. During the second quarter of this year,
Apple was the only non-domestic company among the top five smartphone manufacturers in China
with a 5.8% slice of the pie.
At least one analyst expects Apple to fall out of the top five in China during the second half of 2020. Canalys research analyst Jia Mo says, "It remains to be seen if
iPhone 11
can offer technology innovations to offset some disadvantages in hardware, like lack of 5G support." Apple did make some major improvements to the cameras on the new models, adding an Ultra-wide snapper to both the
iPhone 11
and
iPhone 11 Pro
series. It improved the battery life by one to five hours on the 2019 models; the iPhone 11 and iPhone 11 Pro can be submerged to depths of 6.5-feet and slightly more than 13-feet respectively (for up to 30-minutes). That doubles the protection from water found on the 2018 iPhones. Only time will tell whether these improvements will be enough to drive iPhone sales in China over the next year.
Apple will miss out on at least six months of a major smartphone replacement cycle in China

Huawei's next top-shelf phone, the
Mate 30 Pro
, will be the first to use the company's home-grown Kirin 990 chipset which includes an integrated 5G modem. Vivo is about to unveil a 5G flagship in China and both Oppo and Xiaomi are ready to introduce 5G phones as well. Apple isn't expected to release any 5G iPhones until next September giving its competition in the country a huge head start. Counterpoint Research analyst James Yan believes that Apple will need to play to its strengths to keep from losing market share in China. He expects 3 million 5G phones will be shipped in China this year, soaring to 90 million next year. The analyst says, "That means Apple will miss out on the first six months of the cycle [and will] rely on its strength in software and ecosystem to keep user numbers, instead of hardware."
Apple is also going to have problems in China when it comes to pricing. The iPhone 11 starts at 5,499 yuan and the
iPhone 11 Pro
is priced at 8,699 yuan and up. This compares to the 3,000 yuan that Oppo and Xiaomi charge for their latest flagship models. Huawei's
P30 Pro
, it's current premium handset, will set consumers in China back about 6,300 yuan.
Besides innovation, pricing, and 5G, Apple also could see sales affected by a rising wave of patriotism in the country. With Huawei banned from its U.S. supply chain by the Trump administration, some Chinese consumers are exchanging their iPhone for a smartphone made by Huawei or one of the other manufacturers in China. And we should point out that China remains the world's largest smartphone market which means that it remains an important region for Apple.