Apple declares the iPhone 5 vintage in the States, obsolete for the rest of the world
11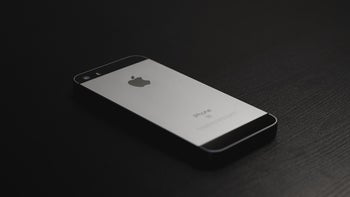 As consumers, we're always worried that are shiny new devices won't serve us as long as we want them to, and many even think that companies are limiting the lifespan of their products through
planned obsolescence
. Apple is notorious for supporting its devices longer than most of its competitors on the smartphone market, but even for iPhones the day comes when they're considered obsolete.
For the
iPhone 5
that day was October 30, when Apple updated its
"Vintage and obsolete products" web page
. Initially picked up by
9to5mac
, the news isn't that shocking, considering the iPhone 5 was released more than six years ago. Apple's policy is to provide support for devices for five years after the product is no longer manufactured. The iPhone 5 was replaced by the
iPhone 5S
in 2013, so the math checks out.
You might have noticed that the list has two categories: vintage and obsolete, so what's the difference? Apple is classifying as vintage products that haven't been manufactured for more than five, but less than seven years, and uses that category for certain countries only. The reason for that is that some places have special laws that require longer support, so for a period of time products enter this temporary "vintage" stage. Sadly, it has nothing to do with sentimental or other value, so not even the first iPhone is considered vintage by Apple anymore.
The only place with a law that requires the intermediate status in the States is California, where owners of "vintage" products, as defined by Apple's list, can get them repaired for two more years. Because of California, the United States is the only country where the iPhone 5 is not yet "obsolete". For people still rocking the iPhone 5 elsewhere, the change means that they'll have to rely on third party repair shops that still have leftover parts, if they're that dedicated to keep using their device.
Overall, the "vintage and obsolete products" list is just Apple's way of saying "we no longer support this product", rather than: "this device is really old now, you should definitely buy a new one", although seeing their cherished phone on that list might make some people realize that it's time to move on.