Apple changes Lightning connector policy, no word on the fate of the POP charger though
12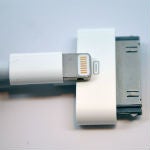 Last night, we heard the sad news that a pretty cool sounding Kickstarter project called POP (aka Point of Power) had to
refund a record $100,000
to investors because Apple had determined that the product violated its policy on using the new Lightning adapter. It wasn't initially clear why Apple had made the ruling, but it was assumed that it was because the Lightning connector is a proprietary technology (not a bad assumption with an Apple product), but Apple has now explained itself, and changed its policy. No word on POP's fate though.
Apparently, the problem wasn't with the device using the Lightning plug, but rather that POP had a Lightning plug alongside the
legacy
30-pin plug for older Apple devices. But, as we know,
the best way to get Apple to change a policy is to give the company some bad press
, and so the company has now decided to change its policy and allow for this sort of product to be made.
We don't know yet what will happen to POP, but it seems like the product should be able to go through as planned, assuming the refund process hasn't gotten too far along.