Apple challenges Australian "4G" definition, seems to think U.S. term should apply everywhere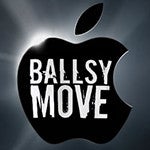 As most of you know by now, Apple's new iPad models come in several different configurations, and the models with LTE radios are named "WiFi + 4G". This naming practice is true everywhere in the world, even places where the new iPad doesn't (and can't) work with local 4G networks. This has lead to complaints by
customers in Australia
, the
UK
, and the Netherlands, who felt mislead that they purchased a "4G" product that would not (and would never) work on a 4G network in those countries.
It seemed like this was an easy problem to fix –
Apple offered to let any unhappy Australian customers return the iPad for a full refund, and agreed to change their advertising
to clarify that the new iPad isn't compatible with Australia's LTE network (settlements in other countries have not been disclosed, but presumably followed a similar pattern).
But a funny thing happened en route to a settlement this week, as Apple refused to come to terms with the Australian Competition and Consumer Commission (ACCC). On top of the changes listed above, the A-tripple-C wanted Apple to change the name of the iPad WiFi + 4G model to reflect the reality of the product for Australian customers…presumably to "iPad WiFi + 3G" or something similar. Apple balked, and
now the matter will head to the Australian courts
.
We thought it was strange that Apple wouldn't come to terms with the ACCC, and now it's getting stranger; Apple released a statement yesterday and, in a display of pure chutzpah, decided to call out Australia's definition of "4G", stating "
The existing 3G networks operated by Telstra, Optus and Vodafone can be called "4G networks in accordance with accepted industry and regulatory use of the descriptor '4G"
.
"The descriptor '4G' ... conveys to consumers in Australia that the iPad with WiFi + 4G will deliver a superior level of service in terms of data transfer speed (consistent with accepted industry and regulatory use of that term), and not that the iPad with WiFi + 4G is compatible with any particular network technology promoted by a particular mobile service provider in Australia."
This strikes us a rather ballsy, and not in a way that is likely to be rewarded in court.
In Australia, after all, the term "4G"
does
convey that a product is compatible with a specific network technology (Australia's LTE network, to be exact). Apple is implying that the Australian government is wrong, and that their definition of 4G should follow the U.S.-centered move to redefine 4G to include HSPA+ networks.