Apple asks the court to stop Samsung from using sensitive sales data in its cross-examination today
97
Apple's Senior VP of Worldwide Marketing Phil Schiller is retaking the witness stand today, and Samsung made a sneaky maneuver submitting late last night that it intends to use sensitive sales data exhibits in the cross-examination today, which Apple doesn't want public.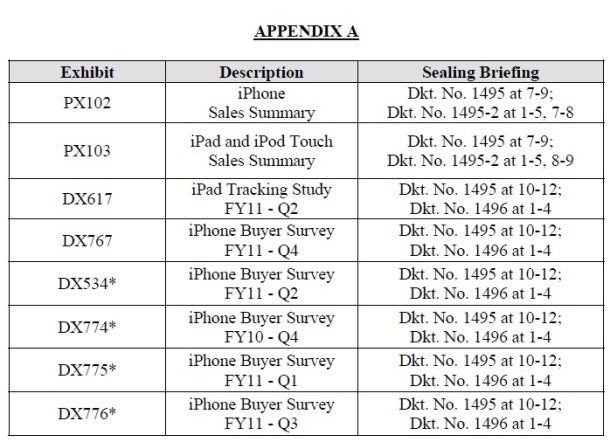 These include sales data for the iPhone, iPad, iPod touch and so on, which Apple reports on the whole, but there might be thorough breakdowns by different criteria, which Apple doesn't really report in the quarterlies, as it doesn't want them widely known. There are also tracking studies and buyer surveys in there, but it's the sales data that is worrying Apple the most.
Still, Apple's lawyers had time to file two motions asking the court to prevent those exhibits from being made public, commenting for Judge Koh that "
Without further action, these highly confidential exhibits will be publicly disclosed causing severe harm to Apple.
" In case the court doesn't grant the request for those documents to be sealed, Apple asks for a five-day stay, so that it can "
seek relief
".
Recommended Stories