Apple asks for $2.5 billion from Samsung to cover amount it "unjustly enriched itself" by
91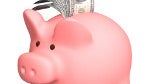 .

"Apple also conservatively estimates that it is entitled to over $25 million in reasonable royalty damages on the proportionally small set of remaining sales for which it cannot obtain an award of Samsung's profits or Apple's own lost profits, for a combined total of $2.525 billion."-Apple filing
Apple has finally put a price tag on the the patent infringement court battle it has been waging against Samsung. In a filing made to a District Court in California,
Apple asks for $2.525 billion
from the Korean based manufacturer, arguing that Samsung had unjustly profited by that amount from the sales of its Galaxy devices. Apple claims that the Galaxy line copies the look and feel of the Apple iPhone and Apple iPad. The Cupertino based firm said it has lost $500 million in profits itself from Samsung's alleged patent infringements.
Additionally, Apple says that it is
entitled to over $25 million for "reasonable royalty damages"
for the remaining amount of Samsung's sales and lost Apple earnings that the iPhone manufacturer cannot get back from the courts. And Apple might be able to raise the stakes as the law provides for triple damages in some situations where it can be proved that there was a willful disregard of the patents.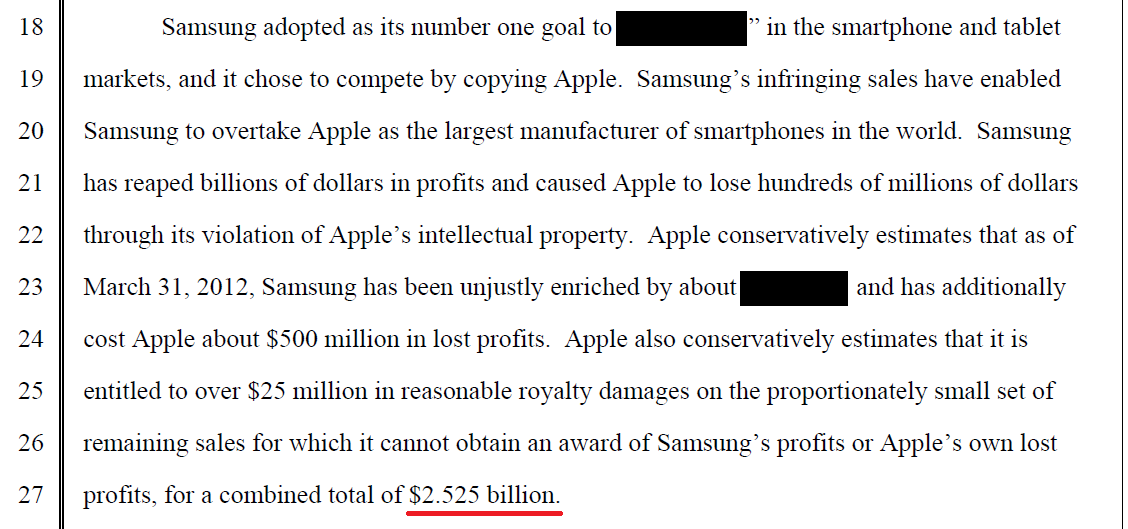 Apple demands big bucks from Samsung
Apple broke down the amount it is demanding for each unit allegedly infringed upon, by the particular patent involved. $2.02 per unit for each Samsung model that infringed on the overbounce scroll patent, $3.18 for the scrolling API patent, $2.02 for tap to zoom, and $24 for the use of Apple's design patents. On the other hand, in case Samsung prevails on any of its counter claims, Apple is demanding that
Samsung receive no more than $.0049 per unit for each infringed patent
.
The trial is set to start July 30th as both firm's CEOs,
Apple's Tim Cook and Samsung's Choi Gee-sung, met in an unsuccessful attempt to work out a solution to the world wide legal battles between the two firms.

source: FOSSPatents