Apple and Samsung now account for 99% of mobile profits
20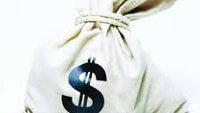 Apple, Samsung and HTC are now the only three profitable companies in the mobile industry. Not just that, Apple and Samsung together combined to grab 99% of all mobile profits. HTC got the remaining approximately 1%, according to analyst Horace Dediu of Asymco.
The most notable change is the fact that Apple's operating profit share dropped expectedly in Q3 2012 to 60%, but as the company launched the iPhone 5 late in the quarter, we expect this to improve slightly in Q4.
Samsung on the other hand grew tremendously with strong sales of its Galaxy smartphone series and grabbed 39% of the market's profits. HTC got approximately 1%.
Interestingly, Dediu claims no other companies were profitable, but we do know that LG was one company that
reported a very tiny profit
, but still profit. It might be a fraction of the percentage but it's still there. Still, Apple and Samsung's grip on profits seems to be increasing.
source:
Asymco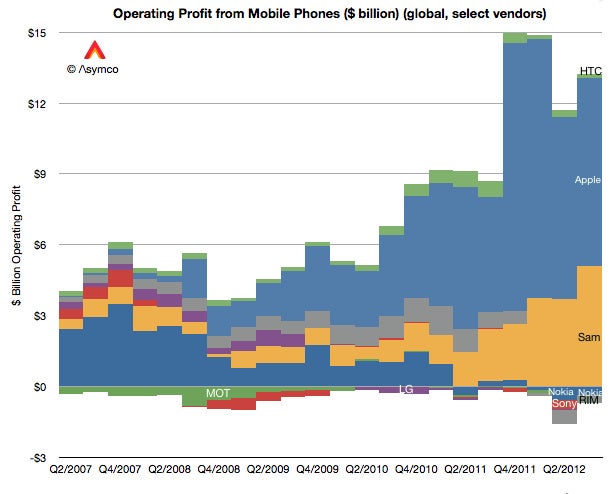 Samsung continues to grab more and more of the mobile industry's profits.