Apple and Samsung continued to lose smartphone market share in China during Q2
61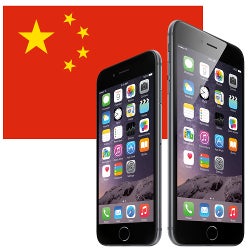 Smartphone shipments in China during the second quarter rose 14.9% on a year-over-year basis to 149 million units. Sequentially, shipments rose 2.7%. This growth is not coming from high-end manufacturers like Samsung and Apple. Instead, entry-level handsets and mid-range 4G models are capturing attention from subscribers to the nation's three major carriers. China Mobile, China Unicom and China Telecom are each offering subsidies on these less expensive models.
This has resulted in a build up of inventory in the country's retail channels. During the first two quarters of the year, manufacturers shipped more phones than the number that consumers were buying. As a result, analysts expect an "inventory correction" during the fourth quarter. This should result in manufacturers slowing down shipments of smartphones to retail channels in order to keep inventories lean.
Digitimes own research has Huawei listed as the top smartphone producer in China with a 14% market share from April through June. The 12.7% share earned by Oppo during the same time period was next, followed by Vivo and Xiaomi with 11.2% and 10.4% of the market, respectively. Apple was fifth with a single digit slice of the pie.
In an earlier report,
Apple was said to have claimed 10.8% of the Chinese smartphone market
during the first quarter of this year. That was a decline from the 12% share Apple controlled in the first quarter of 2015. Now in single digit territory, the company is looking at India to provide future growth in iPhone shipments.
source:
Digitimes