Apple and Qualcomm's CEOs make contradictory statements about settlement talks
9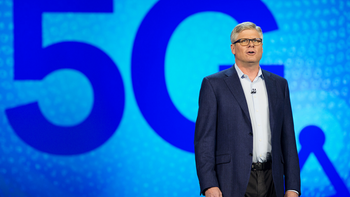 Yesterday,
Apple CEO Tim Cook was interviewed by CNBC's Jim Cramer
. During the conversation, the topic of Apple's legal issues with Qualcomm was brought up. Besides discussing Qualcomm's reluctance to license its standards essential patents in a "Fair, Reasonable and Non-Discriminatory" (FRAND) manner, Cook called Qualcomm's licensing fees "exorbitant." He also said that Apple and Qualcomm haven't been in any settlement talks since the third calendar quarter of last year.
According to Reuters
, Qualcomm responded today by calling Cook's comments about the settlement talks "misleading," stating that Apple's CEO incorrectly interpreted comments made by Qualcomm's CEO,Steve Mollenkopf (seen in image at the top of this article) back in November. Ironically, Mollenkopf was speaking with Jim Cramer when he said that
Qualcomm and Apple were close to resolving the differences between the two firms
. Qualcomm's chief executive said "We do talk as companies, and I think what you're seeing, really, are activities consistent, really, with the fourth quarter of the game, and not the first quarter." Mollenkopf's statements seem to contradict Cook's comments. Qualcomm says that its CEO's statement is accurate.
"We have been consistent for the last 18 months in making clear that we have, at various times, been in discussions with Apple about a possible resolution to our licensing dispute. We have also stated clearly on several occasions that we believe it will be resolved, one way or the other, in the near future, either through a settlement or court decisions"-Qualcomm spokesman