Apple and Amazon ordered by judge to settle their trademark issues before the case goes to trial
6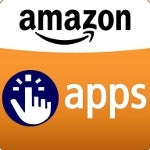 2013 was a mere infant when U.S. District Judge Phyllis Hamilton in Oakland, California
tossed out Apple's false advertising claim against Amazon
for the use of the term "App Store" with the
Amazon App Store for Android
. The judge said that there was no evidence that Amazon's store had any of the qualities that the public has come to expect from Apple. While somewhat of a backhanded insult to Amazon, the judge still did see things its way.
While the false advertising claim was dismissed, it still left the
rest of the lawsuit
which
was filed in March 2011 by Apple claiming that Amazon was misusing the term
. In November 2011, Apple added the now tossed charge of false advertising. Apple has a trademark for "App Store" and "AppStore" in Europe, but not in the U.S. where the trademark is awaiting approval. Amazon has support from Windows Phone producer Microsoft. Both companies say that
the "App Store" name is too generic
to hold a trademark on and Apple competitors say that they have avoided using the name for fear of a lawsuit, not because it has any special meaning.
had the top executives of Apple and Samsung meet before the epic patent trial last year
. Apple and Amazon will
meet on March 21st
.
For its part, Apple claims that the name App Store is a play on the Cupertino based tech titan's name. Meanwhile, a U.S. trademark is being held up by rivals like HTC, Nokia and Sony. Furthermore, Amazon noted that "App Store" was a word of the year in 2010 and that the late Steve Jobs often referred to competitor's online application stores as "app stores".
The trial between Apple and Amazon regarding the "App Store" name is
scheduled to start on August 19th
. Back in 2011, Judge Hamilton said that Apple will have a hard time winning this case because
it cannot prove that people are getting confused between the two platforms
. Apple claims that Amazon is using the App Store name in an attempt to get developers to write apps for its Amazon Kindle Fire tablets.
source:
ipodnn