Apple and AT&T tell the bankruptcy court not to allow Radio Shack to sell customer data
10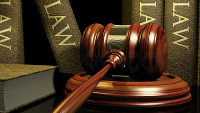 A hedge fund named Standard General won an auction to purchase the leases on 1740 Radio Shack stores. The fund then said it would spend $26.2 million to buy the Radio Shack name and customer data. Both purchases still require the approval of the bankruptcy court, and this is where Apple and AT&T come in. A filing from the tech titan states that Apple had an agreement with Radio Shack that prevented the re-sale of data pertaining to customers who purchased the iPhone or other Apple devices from Radio Shack.
In order to be an Apple reseller, Radio Shack allegedly agreed that it would not hold any rights to the customer data generated by buyers of Apple devices. Also asking the bankruptcy court not to release consumer data is AT&T Mobility. In the carrier's filing, it says that Radio Shack "
seemingly intends
" to sell information about customers who signed up for an AT&T account through the electronics retailer.
There is good news for both Apple and AT&T Mobility. U.S. Bankruptcy Judge Brendan L. Shannon said last month that he will not approve the sale of any customer data that cannot legally be sold. A hearing is scheduled for May 20th to discuss the sale of customer data, including 67 million physical addresses and 8.5 million email addresses.
"In order to protect its customers' personal information, Apple oversees the collection and use of customer information collected by its retail partners, including RadioShack. The reseller agreement between Apple and RadioShack protects information collected by RadioShack regarding purchasers of Apple products and prohibits the proposed sale of such information."-Apple's filing with the court
After years of operating on the edge, Radio Shack attempted to concentrate on smartphone sales but
finally teetered into bankruptcy in February
. The court has already approved a plan that will
allow Sprint to operate in one-third of the retail space
in the 1740 Radio Shack stores whose leases could soon be owned by Standard General.
source:
AppleInsider