Apple almost catches up with Samsung in total connected device share in Q4 2012
17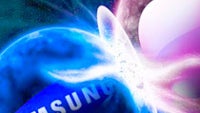 With great sales of the iPhone and iPad mini, Apple has narrowed down and almost managed to close the market share gap with the market leader Samsung, according to an IDC report for fourth quarter of 2012.
Data from analysts IDC is interesting because while Apple does reveal official sales numbers, Samsung does not, so the public has to rely on analysts and researchers' estimates.
Apple has made a tremendous jump in the last quarter of 2012 to grab a 20.3% of the connected devices market (global smartphone, tablet, desktop, and laptop sales included), while Samsung was still on top but with a tinier advantage and only 21.4% share. For better perspective, in the preceding quarter, Apple held 15.7% of that market.
We do expect however Samsung's early Galaxy S4 launch to change the dynamics in the beginning of 2013 with the Koreans expanding their lead. Who knows, though, Apple is also rumored to have some secrets like a supposed watch up its sleeves.
While the market share was bigger for Samsung, Apple actually did better in terms of revenue grabbing 30.7% of that while Samsung got 20.4%.
source:
IDC