Apple acquires data compression firm AlgoTrim, could lead to faster iOS devices
12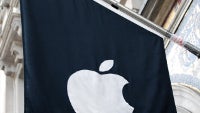 In a bid to increase the speed of the Apple iPhone, there is speculation on Wednesday that Apple has purchased AlgoTrim. The company is known for its compression of data for mobile devices. AlgoTrim has been working on Android for the last few years and has a history dating back to 2005 when it first started working on featurephones.
AlgoTrim's main business is in the compression of processing instructions. This could lead to iOS users zipping through their photo galleries, or faster access to certain media files. Last March, it announced a new JPEG processor it developed that allows for quicker processing of such files. The company used this technology for a photo album app it created for Japanese carrier KDDI.
Currently, AlgoTrim has its software working in over 100 million devices, the majority of which are powered by iOS rival Android. Compared to Apple, AlgoTrim is but a grain of sand in the desert. Last year, the company grossed under half a million U.S. dollars. Ironically, the AlgoTrim website discusses the company's involvement with Android. While Apple wouldn't expressly confirm the acquisition, it did say "
Apple buys smaller technology companies from time to time, and we generally do not discuss our purpose or plans
."
"AlgoTrim is dedicated to Android by reporting bugs) and integrating our fast codecs into the Library layer. We also improve and optimize the Framework Layer in the Android OS Stack to unlock the tremendous speed of our imaging codecs. Android smartphone device manufacturers benefits from our improved viewing speed in the Gallery photo album app, for example."
-AlgoTrim from its website
source:
AlgoTrim
via
TechCrunch