Apple Watch will be available for in-store purchase next month
22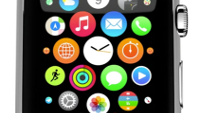 The release of the Apple Watch has been a fairly drawn-out process so far, and while a large portion of fans have managed to snag themselves a unit, there remain scores of would-be early adopters who cannot yet get hold of it. At Apple's recent earnings call, CEO Tim Cook noted that the second wave of the wearable's release would commence from June, allowing those outside of the initial launch nations to get their hands, or even wrists, on the most talked-about smartwatch of the year so far. Now, Cook has also let it be known that as of some point next month, the Watch will be available to purchase in-store as opposed to just online.
The age-old adage suggests that the early bird catches the worm, and never is this more apparent in the world of tech than when Apple releases a new product. The majority of those who received their Apple Watch on or around the April 24th launch day only did so because they hit the pre-order website within hours of it going live, and in many cases, the waiting continues.
Amid the hullabaloo, though, Apple is working to better manage supply, and since Cook has now indicated that the expansion of Apple Watch's reach will coincide with the sale of the device at brick-and-mortar stores, it seems the company is slowly but surely streamlining the retail process.
The revelation was apparently made by Cook during a recent trip to China, specifically at the company's Chinese HQ. Cupertino's head honcho also expressed his appeasement at the device's launch, noting that it
"could not be going better,"
while also reiterating the efforts being made to meet with the immense demand.
During his visit to China, Cook also discussed the eventual launch of Apple Pay throughout the nation, although stopped short of offering a ballpark timescale for its roll-out. The contactless payment system has enjoyed a positive reception since being introduced along with iOS 8.1 late last year, although as yet, hasn't broadened its horizons beyond the confines of the United States.