Apple Watch gets its first update to Watch OS 1.0.1
9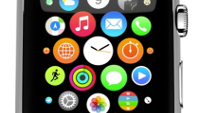 The Apple Watch has received its first update to Watch OS 1.0.1. The update helps rid the timepiece of some bugs, and improves the performance of some features such as Siri. The Ol ' gal runs more consistently on Apple Watch after the update. And the device has also learned some new tricks that owners of the device will be happy to put to good use.
Following the update to Watch OS 1.0.1, the Apple Watch will be able to calculate how many calories you've burned while rowing or after a strenuous session of indoor cycling. The update also allows Apple Watch to measure the distance or paces you've traveled while walking, or running outdoors.
The update can be installed through the iPhone that you pair the timepiece with. Watch OS 1.0.1 also brings support for a number of languages allowing the Apple Watch to speak in Brazilian Portuguese, Danis, Dutch, Swedish, Russian, Thai, and Turkish. The device was recently released on April 24th in nine countries.
via:
PhoneScoop