Apple Watch might have enjoyed a very Merry Christmas
34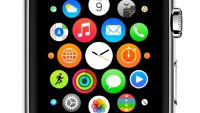 Based on the strong showing of Fitbit's apps in the App Store after Christmas, it seems that the fitness wearable was found under plenty of trees this past holiday weekend. But data captured by Argus Insights reveals that the Apple Watch had more mentions on social media through December 26th than Fitbit and Jawbone had. The data shows that around late November, there was a peak in Fitbit mentions as the result of promotions. Still, it was not enough to top the number of mentions scored by Apple's intelligent timepiece.
During the same period of time, Argus checked out the Net Promoter Score for the Apple Watch and Fitbit. This is a metric that measures customer loyalty by tracking the answer to a single question, "
How likely is it that you would recommend our company/product/service to a friend or colleague?
" By December 19th, Apple's net promoter score surpassed Fitbit's and Apple ended up with an impressive .75 tally as the month and year was coming to an end. A score above .5 is considered to be outstanding.
A Trend Score computed by IBM's Watson runs through millions of conversations to determine how strong a trend is. We wouldn't put much faith in this indicator since it has scored the Apple Watch near 100 (the highest possible score) every day since the middle of August. Meanwhile, the
Apple iPhone 6s
scored no higher than a 10. In theory, that would suggest that the timepiece will outsell the phone, but we know that this is not going to happen.
The bottom line is that the metrics suggest that the Apple Watch performed better than many expected during the holidays. Right now, the Wall Street consensus is looking for Apple to have sold 5.5 million Apple Watches from October through December. The actual result could be higher. Considering that every million units sold adds $475 million in revenue and 2 cents a share in earnings, Apple might have a nice surprise waiting for investors when it reports its earnings for the fiscal first quarter of 2016.
source:
Forbes