Apple Watch is water resistant, but you can't take it to the shower
51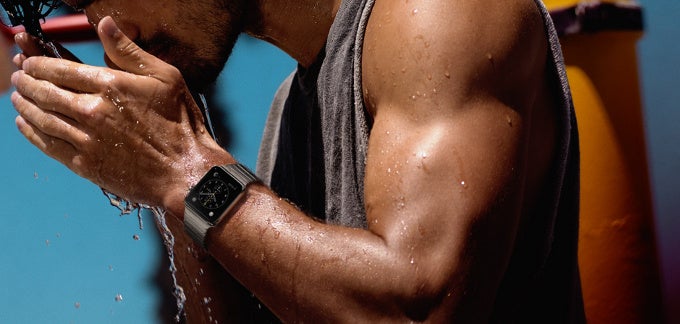 The Apple Watch is real, but it's not exactly finalized - the device will come to store shelves in the beginning of 2015, and the company will use the time to put some final touches. That's why it's not saying much about a few important aspects like the Apple Watch: how long will its battery last? Will it be water resistant?
At least not officially. Yahoo Tech's David Pogue, however, spoke to Apple reps and learned that the Apple Watch will in fact be water resistant so you need not worry about it getting wet in the rain, nor would you need to take it off to wash your hands. However, its water resistance won't be to the level that would allow you to take it in the shower with you or go swimming with the watch on.
Apple showed an image of an athlete during a workout where the Watch was nearly covered in water, so it was expected that the wearable will have some level of resistance to the element. It's good to now know exactly how water resistant it is.
source:
Yahoo Tech
Recommended Stories