CMRA is an Apple Watch band with built-in cameras
7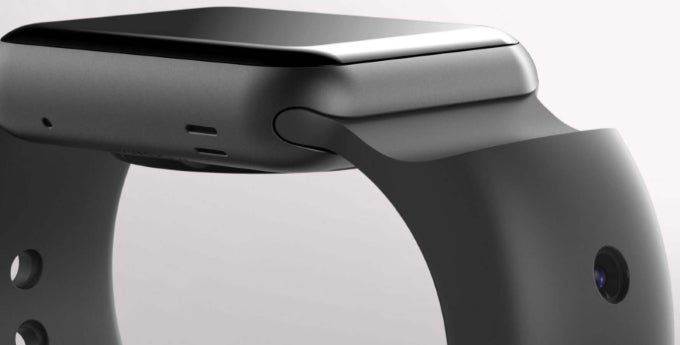 Glide is a company primarily known for its software. Namely, one piece of software - the self-titled Glide video messenger. However, it appears that they too want to ride the personal accessories money train, since the company just unveiled its new product – a band for the
Apple Watch
, with not one, but two integrated cameras.
Both the outward-facing 8MP sensor and the 2MP selfie snapper are supplied by Sony and they can be used instantly, with the press of a button on the band. For your video capturing needs, the strap also sports a microphone, placed right next to the selfie sensor. The CMRA will be using the Apple Watch for UI and viewfinder purposes only. This is why it comes with its own 8GB flash memory, which should be more than enough to store your media, until you sync it with your iPhone or iCloud. And, speaking of the sync, you can do it both over Bluetooth and Wi-Fi and it will happen automatically, when the band is connected to your iPhone.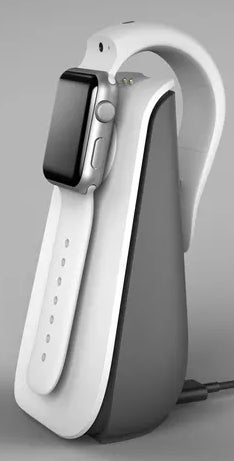 The charging station will power both the strap and the Watch.
All of this is controlled with the CMRA app, which can be downloaded from the App Store. It includes an option to instantly share your photos and videos on Twitter, Facebook and YouTube, however Glide is looking to extend the support of its gadget to other third-party apps as well. The Israeli company will be opening the CMRA SDK to select developers later this year and the willing candidates can apply for access to it through
the strap's official site
.
However, users should keep in mind that the CMRA has its own power supply. This means that it won't drain your Apple Watch's juice, but you will have one more device to keep charged up. But don't run off looking for more power sockets around your desk just yet, since Glide has addressed this by designing a charging stand for the band, which can power both the CMRA and your Apple Watch at the same time. The stand itself will come with the strap and it features a built-in battery, holding enough juice for two full charges of both the smartwatch and its photo-taking companion.
The CMRA is already up for pre-order on its official site, starting at $149. However, this is a limited offer for the next 30 days, after which all pre-ordering customers will be charged $199. When it starts shipping in Spring 2017, the CMRA will carry a tag of $249, which is only $20 below the price of a base model Apple Watch. Currently it is available in four colors – black, blue, white and gray, with the last being a limited pre-order edition. However, since this is Glide's first shot at producing hardware and we've seen similar cases before, we'd wait until the official release, just to make sure we don't pay for vaporware.
Recommended Stories