Apple Watch 2 probably won't launch until later on in 2016
13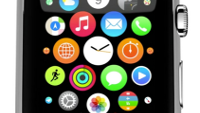 Sure, Apple
enjoyed a strong start
in the smartwatch industry
with the arrival of the
Apple Watch
earlier on this year. And yes, it's arguably one of the prettier and more well-built wrist computers we've seen so far. But there remains a feeling of apathy around the product category as a whole, and despite a largely positive reception for the Watch, many are already eager to see what the second-gen model will bring. It makes sense to expect the sequel to arrive in April of next year, since most gadgets operate a one-year shelf life. According to new information, though, this won't be the case, with the second-gen Apple Watch instead more likely to drop during mid-to-late 2016.
It's a revelation that's unlikely to have many people too concerned, mind. The Apple Watch is unquestionably expensive compared to its peers, for starters, and since techies like to own the very latest products, early adopters will be able to enjoy this status for a little longer than was perhaps anticipated.
A Cowen and Company research memo indicates that the follow-up release will arrive no sooner than mid-2016, and could drop even later than that. Should this be the case, it's possible that Apple will merge its unveiling with that of the next-gen iPhone, which usually gets announced during the month of September.
Cowen and Co. predicts that Apple will ship 18 million Watches by the end of this year. It also expects uptake to increase dramatically in 2016, with conservative estimates indicating 45 million shipments for the entirety of next year.
As for the Apple Watch 2, there's no concrete evidence of the changes we can expect as yet. Many have lamented the lack of a camera with the original Watch, so Apple may implement a FaceTime shooter next time around. It'll probably thinnner, perhaps with some design tweaks, and it's likely that the battery life will improve as the company refines its fledgling wearable.
source:
AppleInsider