Will iWallet be a payment system from Apple?
3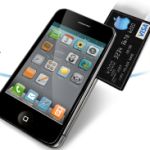 On March 6, 2012, the USPTO gave Patent Number 8,127,982 to Apple. At a glance, it doesn't have to do much with cash transactions as much as it is related to
"Parental controls"
, but a careful examination shows that Apple might indeed be working on a payment system of its own.
If the rumor is on the right track, the
iWallet payment system
(the name is just a guess, buy the way) will be accessed from a
"financial account management application"
which will be
"stored on a processor-based device"
. The iPhone is one such device that comes to mind, and who knows, the next iPhone iteration might be the first handset to support Apple's rumored payment system. The said application would allow for
"financial transaction rules"
to be established between a main and a subsidiary account in a parent-child or employer-employee fashion. Additionally, the aforementioned device may be used to
"transmit the financial transaction rules defined by the primary account holder to a designated financial institution that manages the subsidiary account."
Of course, this patent alone does not prove that Apple will launch a payment system at all or anytime soon as its terms seem quite broad. However, it might be an indication that the company is keeping a close eye on mobile payments and could be simply waiting for them to take off. And if iWallet becomes reality, it might be the next big thing to come from Apple, given the pile of credit card information that the company already has in its database. What do you, guys, think?