iOS 6 may bring photo/video sharing to iCloud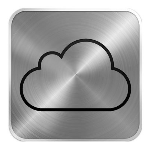 Apple has waded very slowly and very very carefully into the world of social, but sources are saying that the next version of iOS is going to also bring an update to iCloud which will allow for user sharing of photos and videos.
The Wall Street Journal
reported today that this functionality may be coming, at least according to "people familiar with the matter".
Unfortunately, details are slim. The report says that iCloud will be adding the ability to share photos and videos with others via iCloud, and also allow for commenting on shared items. There is no reported integration with any outside social networks, so it's unclear if photos and video would be able to be shared on Twitter (we'd say it's likely), Facebook (possible), or Google+ (yeah, right!).
iCloud is also said to be getting an update to allow users to view Notes and Reminders through the web portal. Of course, we'll likely get all this info at
WWDC
in just under a month.